Goose Mounting Kit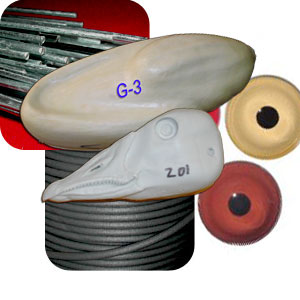 Kit Includes:
Foam Body
Neck Material
Artificial Waterfowl Head (Available painted with painted head option)
EZ-Mount Preservative
Eyes
Wire
Instructions
When ordering please choose species from drop-down menus.
When ordering a kit for a Canada Goose, please include length of body(carcass, after skinned) and bill. They vary tremendously, and the common names are different around the country. Just include the info on the "Comments" part of the order page.
Click here for a photo comparison of the different Canada Goose heads.

If ordering a kit for Ross Goose, please specify if you want bill to feature large bumps or average on the comments section of the checkout page.

Ross goose
 kits ship with the PD5 for a body. If you would like a G1 body, please specify in the Comment section of the checkout cart page.